On Craddock Creek, the Pecoraro home sits on a flat point where an old red house and decrepit boathouse once stood. This new 4300 square foot home has 4 bedrooms plus a bonus room over the garage. There's an open concept kitchen, living and dining area. The lake level has a family room, bar, 2 bedrooms and a huge storage room for lake toys under the garage with doors to the lakefront. Of note is a geothermal heating/cooling system. There's a screened porch, lake level patio, outdoor kitchen and fire pit. The views are spectacular!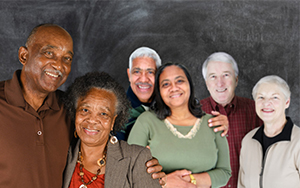 Adult Care Center
https://www.adultcarecenter.org/

The Adult Care Center of Central Virginia is licensed by the Virginia Department of Social Services. They provide a broad therapeutic program of daytime activities to frail adults while giving their caregivers a break from their full-time responsibilities and/or makes it possible for working caregivers to go to work knowing their loved ones are well cared for and safe. They also provide free public education for the community, fee assistance to families needing services, but can't afford them and are known in the community as a resource for professional care and support.