The Graham Italian villa sits on a beautiful point with 11 acres and 3,080 feet of shoreline. The 10,430 square foot main house has sweeping lake views plus windows from several rooms that look onto a courtyard and create a bright, airy feel. The Tuscan-inspired architecture and décor seem to transport a visitor to the Mediterranean, while a 1,000 square foot guest house by the pool offers an ideal place to relax. A second guest house of approximately 3800 square feet sits midway long the lengthy driveway entrance to the property.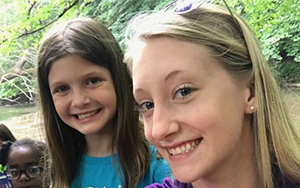 Franklin County Family YMCA
http://www.franklincountyymca.org/
As a charitable, volunteer-driven, community-based organization, the Franklin County Family YMCA derives its strength from its community roots and strong volunteers. Whether it's through their second grade safe swim program, Parkinson relief program, summer camp, Arthritis relief class, preschool or youth mentoring, the Y provides opportunities that improve the community's health and well-being, activities that bring families closer together and programs that empower young people to find success.