The Waro Home above the bridge on the Roanoke is a 5,000 square foot Craftsman/Prairie style home built in 2018. The kitchen, with beautiful cabinetry, has both dark leather and light glossy granites. A baker's pantry is housed in floor-to-ceiling cabinetry. The living room has an impressive stone fireplace with cabinetry surrounding it, and the ceiling is stained pine with accent lighting. The home has antique pieces, wildlife paintings, and in the lake level, the Western-themed family room has a custom bar, hunting trophies, bear skin, cigar store Indian,  and slot machine. Note the homeowner-crafted counter tops on this level.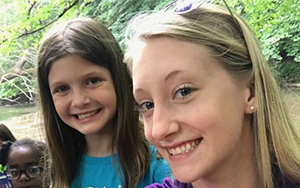 Franklin County Family YMCA
http://www.franklincountyymca.org/
As a charitable, volunteer-driven, community-based organization, the Franklin County Family YMCA derives its strength from its community roots and strong volunteers. Whether it's through their second grade safe swim program, Parkinson relief program, summer camp, Arthritis relief class, preschool or youth mentoring, the Y provides opportunities that improve the community's health and well-being, activities that bring families closer together and programs that empower young people to find success.