The Thompson home in Union Hall was a tear down that was rebuilt in three levels. The main floor has the master suite, kitchen, family room, and living room with a vaulted pine ceiling and a stone fireplace topped by a mantel from Black Dog Salvage. The upper level has a bedroom, bath and a sleeping loft. The lower level has a family room, a photographer's dark room, a man cave with sauna, and an office with a barn door and a Murphy bed. Model train collections are housed in a glass case. There's an original Ann Harwell fabric art quilt.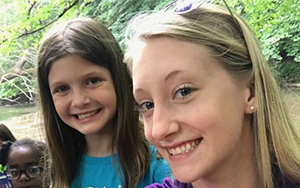 Franklin County Family YMCA
http://www.franklincountyymca.org/
As a charitable, volunteer-driven, community-based organization, the Franklin County Family YMCA derives its strength from its community roots and strong volunteers. Whether it's through their second grade safe swim program, Parkinson relief program, summer camp, Arthritis relief class, preschool or youth mentoring, the Y provides opportunities that improve the community's health and well-being, activities that bring families closer together and programs that empower young people to find success.