The Settle home is a white board-and-batten eclectic contemporary that is trimmed with black. This home is full of bling comprised of unusual light fixtures, unexpected color choices—a black tile accent wall, a black painted wall area, and very dark stained, blackish wood floors– and some very unique pieces of furniture. This one-level home is very open and very pleasing to the eye.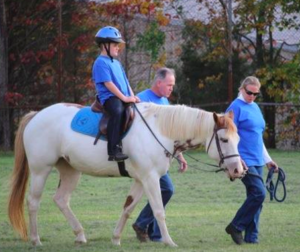 Tackfully Team Riding Academy
http://www.tackfullyteamed.com/
The Tackfully Team Riding Academy is a therapeutic riding center in Henry, Virginia. Its mission is to provide therapeutic horseback riding and other activities to persons with disabilities, giving them an opportunity to improve their physical, mental, emotional and social lives. Therapeutic riding offers children and adults with disabilities a chance to enjoy an "able body activity," reaching achievements in ways they thought were impossible.